3 Min Read • September 12, 2023
Plug-In Hybrids Remain a Solid Bridge to EVs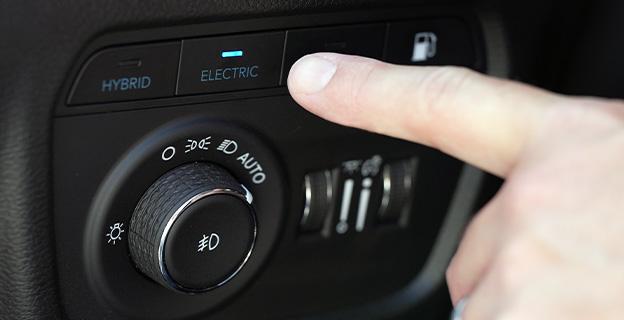 Electric vehicles (EVs) are here and more are coming to get the world to a zero-emission future. But the slow rollout of new models in the U.S., still-nascent charging infrastructure and high cost of entry are all barriers to overcome. In the CDK Global EV Confusion Carries On Study, we found that a variety of shoppers are still confused about the benefits and trade-offs of EVs.
Factors holding shoppers back from EVs were questions about overall cost, range and charging times.
CDK asked hybrid and traditional gasoline-powered vehicle shoppers what needed to change about EVs for them to consider making the switch. Longer driving range and faster charging times were first and third respectively for both groups, with nearly identical percentages. They also, surprisingly, say they'll consider an EV as their next purchase with 76% of gas shoppers and 80% of hybrid shoppers saying they'd buy one in the next five years.
That creates an opportunity today to convince shoppers, who are curious yet hesitant to go all in on EVs, to consider a plug-in hybrid.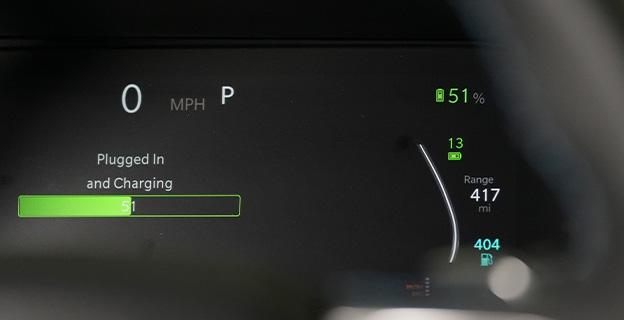 One of the biggest adjustments EV owners go through is the focus shift to range versus fuel economy. Even with Tesla's robust charging network availability, everything comes down to plugging in: where, how long and how often. For most homeowners, this is less of an issue plus nearly 90% of EV owners charge their vehicles at home. But a hint of range anxiety is always there.
Get behind the wheel of a plug-in hybrid and the electric range seems like a bonus, not a caution. In some plug-in gauge clusters, like the Jeep Grand Cherokee 4XE, it simply displays the range for traveling on gas, electric power only and the combined range of both. But because there are still gas stations on every corner, there's no range anxiety and road trips can be taken without a second thought about it. Often, EV owners need to take unique routes or conserve interior energy (A/C, etc.) that include high-speed charging stations along the way.
Today, most EVs look futuristic, which certainly makes them unique, but some of the best-selling vehicles in recent decades have been quite conservative aesthetically speaking. There isn't much variety from the sedan and small SUV body styles for EVs either. There's a broader selection of plug-in hybrids, however. Plug-in three-row crossovers from Mazda, Kia and others don't have many EV counterparts. Similarly, rugged SUVs like the Grand Cherokee and Wrangler 4XE pictured here, and minivans like the Chrysler Pacifica, don't have EV options yet either. Of course, there are several luxury plug-in hybrids from BMW, Porsche, Volvo and even Ferrari.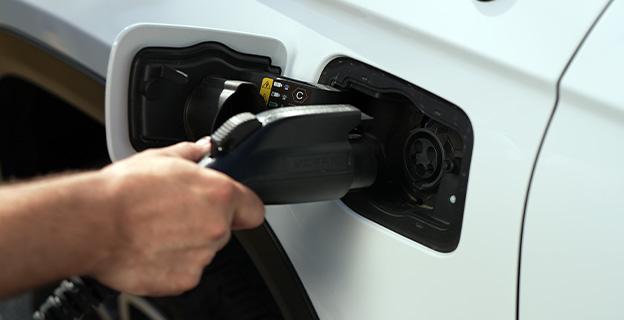 And in almost all cases, plug-in hybrids are essentially the same vehicle inside and out as their gasoline or hybrid counterparts. There may be some interior or cargo room shaved off to make way for battery and motors needed, but for most owners, the difference is imperceptible. There's also the fact that people like what they like aesthetically, explaining why someone may prefer a plug-in Jeep to look like a classic Wrangler or a plug-in Volvo V60 to look like a sophisticated station wagon compared to the futuristic EVs on the market.
The availability of plug-ins should be promoted more often to the EV-hesitant-yet-curious shopper. It can be seen as less of a risk, cost less out the door, and still deliver a greener driving experience than a traditional gasoline vehicle.
Read more
EV Confusion Carries On
Talking About A Different EV Bubble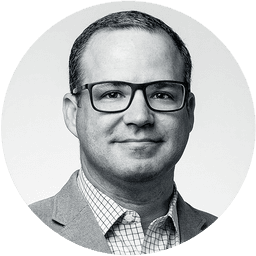 Director, Content
David Thomas is director of content marketing and automotive industry analyst at CDK Global. He champions thought leadership across all platforms, connecting CDK's vast expertise to the broader market and trends driving our industry forward. David has spent nearly 20 years in the automotive world as a product evaluator, journalist and marketer for brands like Autoblog, Cars.com, Nissan and Harley-Davidson.