2 Min Read • September 12, 2023
EV Confusion Carries On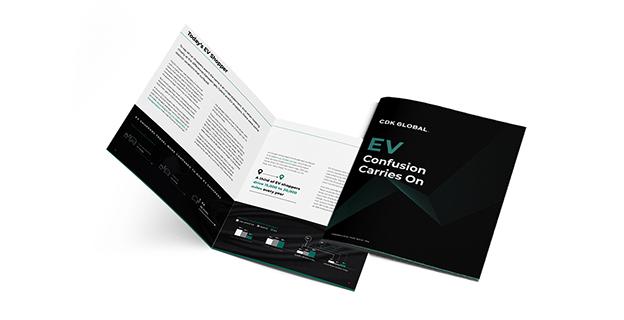 As automakers continue to churn out electric vehicles (EVs) to compete with Tesla, the share of EVs keeps building. Yet, shoppers remain confused about nearly every aspect of this vehicle class. In the EV Confusion Carries On white paper, CDK Global looked at what makes EV shoppers unique in today's automotive market and attempted to understand what's contributing to this EV ambiguity.
Our study surveyed over 1,200 shoppers and uncovered some distinct variations depending on their powertrain of choice. We questioned not only EV shoppers but those considering hybrids and traditional gasoline cars to find the differences in how much they drive to where they live.
Download the EV Confusion Carries On white paper
Even though automakers are responding to the EV movement and there seems to be non-stop media coverage of the technology, there are several factors, whether it's the benefits or costs of EVs, that contribute to a fundamental confusion among all shoppers. The biggest surprise is that this confusion persists for those who are planning to go electric.
Influences, like social media and the "neighbor effect," were considered to determine if an EV bandwagon is happening online, in social circles and neighborhoods across the country. We also heard clearly about the impact of home ownership on EV shoppers.
These respondents were also quite clear about what role they expect dealers to play as they navigate the EV retail landscape.
Read more
Talking About a Different EV Bubble
Plug-In Hybrids Remain a Solid Bridge to EVs