6 Min Read • December 9, 2021
How Video is Changing the Service Business

Over the last 25 years, businesses have seen data and analytics measure engagement, sentiment and conversion on websites and social media. And right now, we are seeing history repeat itself — but much lower down the purchase funnel, through video and text communication. These are not mere visitors to a website or followers on social media; they are the most valuable customers: the ones closest to a transaction.
These are Service customers, and we know their names, mobile numbers and emails. Within the next five years, we believe these data sets — showing how consumers engage with communications in Service transactions — will become increasingly more valuable.
In this article and two more to follow, you will see how customers are engaging with Service and how they are consuming information, as well as how often and for how long. You will discover the most effective timing of communications and the level of efficiency one can expect throughout the process. Most importantly, you will learn key insights into how video communication can transform the customer experience while simultaneously growing your revenue.
Improving on Old Ways to Communicate
Video communication for Service businesses started with the simple goal of enabling customers to see and understand a service or product they wanted to buy. When mobile devices started to appear, video communication could be delivered easily by email or texts, as files or links to YouTube. These methods, however, were cumbersome, slow and pixelated. Soon after, companies like Zoom, Microsoft and Google created live meetups, while Apple had Facetime; and all had a nominal presence in daily life. But with the pandemic came a dramatic shift, accelerating the use of video across the board. Now everyone consumes information by video. And consumers outside the automotive industry have grown to depend on video tools to help them make informed purchasing decisions. The future of Service depends on delivering these tools better and more effectively.
"Don't change the way you do business.
Change the way you communicate!"
– Joe Shaker, Owner of Shaker Auto Group and CEO of TruVideo
Over the past five years, the use of videos in the automotive industry has greatly increased, causing companies like TruVideo to experience extraordinary growth. By early 2021, businesses using TruVideo were circulating 400,000 videos; by the end of the year, views will exceed 5,000,000.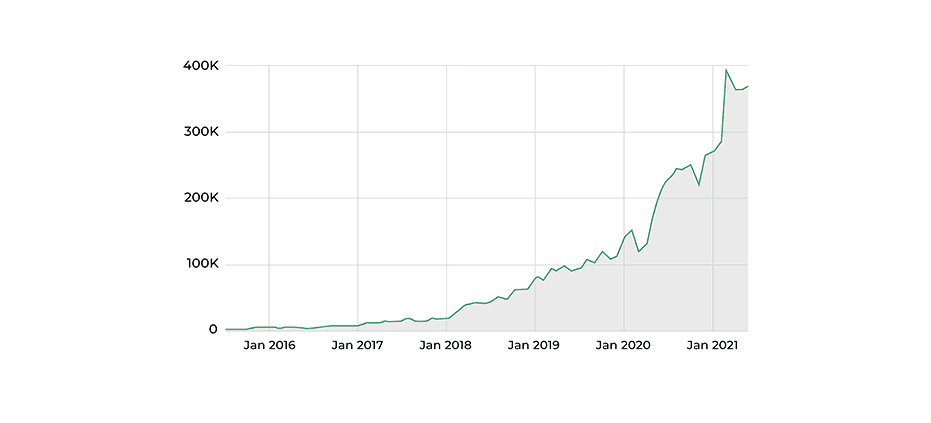 Five Technological Stars in Formation
In addition to the pandemic push, video owes its widespread adoption to the progress and synchronization of several powerful forces. In total, five technological stars converged into the ideal formation to impact the use of video in the Service business:
Text — The most-used app on consumers' phones is text messaging
Video — Consumers are watching videos more than ever (over 10 billion viewed daily on Facebook alone)
Mobile — Mobile devices take better video than Hollywood cameras did 15 years ago
Bandwidth — With 5G and Wi-Fi 6, streaming has become the norm for every vertical (and it's getting faster)
Platform — Video communication platforms now deliver video and messaging in a seamless, frictionless manner
With all these stars in position, the Service business could now use video to address the major pain point that has been with us since the beginning: consumer trust. But which kind of video is best?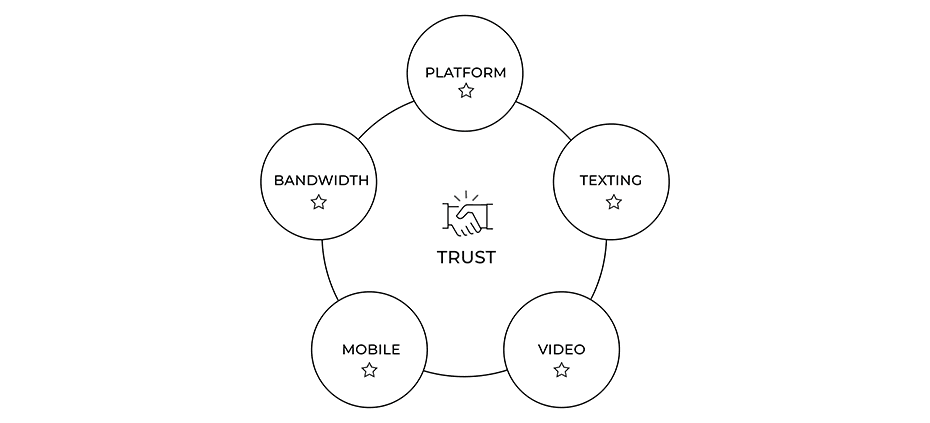 Advantages of "At Your Leisure" Communications
Experience based on 7,000,000 video views has proven that "At Your Leisure" video communication is best for Service videos. In tech terms, it's asynchronous — it isn't a live video broadcast and doesn't need to be viewed in real time. This is ideal because:
Customers can view it (usually through text) when they have time, at their leisure
Videos can be watched multiple times, allowing the customer to absorb the content at their own pace
Videos can be shared with other decision makers
It produces rich, bottom-funnel data and analytics that businesses and marketers have never had access to before
Having identified the right kind of communication, let's look at the two types of video that can be sent to customers: personalized and standardized.
When to Use Personalized vs. Standardized Videos
The two types of videos sent to customers fulfill different functions. Know the optimal way to use each:
Personalized
96% of videos sent by dealers are personalized, according to TruVideo research. Personalized videos dominate because text-and-video executions help further a specific conversation with the customer. When you need to detail necessary repairs to their vehicle, personalized videos allow for clearer, more transparent explanations than possible through a standard video-free phone call.
In fact, this method of communication is quickly replacing standard phone calls. Texting provides more convenient and efficient communication, and it's the mode more customers prefer. Also, from the dealer standpoint, there is no interrupting, excessive explaining, or phone tag when trying to reach a customer.
Standardized
Standardized videos are an excellent way for dealerships to convey consistent messaging, promote the expertise and knowledge of their employees, and market their brand. In a recent Service Shopper Experience study, customers stated that one of the main reasons they continue to or would come back to a dealership for service is the specialized expertise of the dealership employees. So it makes sense to promote your Technicians' experience and knowledge using a standardized video.
Since the pandemic, there has been a significant increase in the creative application of standardized videos. For example, some dealerships have created a "What to expect when you stop in for service" video. With repair order volume dropping and customers feeling nervous about leaving their homes, offering a great service experience is no longer enough. Businesses need to help customers feel safe, and standardized videos effectively spread the message that your dealer provides safe and sanitized service.
Additionally, when it comes to delivering a consistent message, standardized videos are superior to the prior means of customer communication: the typed, automated email. Consumers understand your message better through visual communication, especially when aided by cues like facial expression and tone of voice; they're also more engaged with your messaging, because people simply enjoy watching videos.
Most Common Standardized Videos for Service

Don't Let Your Messaging Fall Behind
Maintaining strong customer communications is important to your Service business' success. As we have seen, the old ways of messaging — through phone calls and emails — are being surpassed by advances in technology and greater consumer preference for texting and video. It's a trend seen in every service industry, and it's sweeping through Automotive at impressive speed. Make sure your business doesn't let it pass by.
See how CDK ServiceView powered by TruVideo can increase your Service business HERE
Next: Using Video to Drive the Customer Experience
---
About This Article
Contents of this article are adapted from the ROVI (Return On Video Investment) Report, which was compiled from research conducted by TruVideo. The leader in video communications for the transportation industry, TruVideo powers CDK ServiceView — where its insights derived from more than seven million video views help increase consumer engagement and increase partner ROI and NPS.