2 Min Read • June 1, 2023
User Experience Can Make — or Break — Your Dealership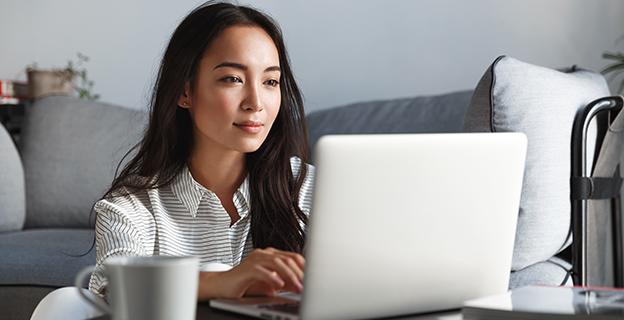 Today's connected consumer spends nearly seven hours a day on their computers, tablets and mobile phones. They start shopping online long before they walk into your dealership, so making a good first impression with your website is critical. According to a recent study, 94% of impressions of a brand's website relate to the site's design 1. If your website makes a bad impression, the relationship could end before it even gets started.
When consumers visit your website, do they see a disorganized, jumbled page that's difficult to navigate? Is the animation distracting? Are the colors so bright it's difficult to view? If this is the consumer's first impression, they're likely to head to another dealership's website.
Good or Bad, Word Gets Out
A recent study showed that 72% of consumers will share a positive purchase experience with six or more people. Conversely, 13% of those polled will share their negative experience with 15 or more potential customers. Having a user-friendly retail website gives you an opportunity to strengthen the consumer-dealer relationship, while increasing the prospect of customers sharing their successful car-buying experiences with others. However, simply creating a standout website is not enough.
Consumers are looking for a shopping experience that's more streamlined, transparent and flexible, so they can shop how they want, when they want — both online and in the showroom. Building a successful customer-centric dealership sales process takes a combination of digital retail tools and in-store assets.
Never Underestimate the Pull of the Dealership
AutoNation Inc. CEO Mike Manley stated in October 2022 that 50% of their vehicle sales began through digital channels, yet consumers still wanted the full dealership experience. And according to a recent CDK Global Friction Points Study, 91% of consumers still bought from a dealership even if they started their buying journey online.
The Right Digital Retailing Partner Matters
Does your current digital retail partner offer customers a satisfying omnichannel experience? With CDK Roadster, you have a best-in-class digital retail partner that gives you the tools you need to ensure a transparent and streamlined omnichannel experience while building consumer trust.
Online or in the Showroom, Roadster Delivers a Great Customer Experience
Roadster has been rated 4.5/5 stars by consumers for customer satisfaction, with an average NPS score of 85 for the customer experience. Customers can shop where they feel comfortable and have transparency with their dealership.
See how Roadster can help you turn on more buying excitement. Give us a call today to schedule a free demo.
Sources: 1WebFX, 2Adobe

Lead Product Marketer, CDK Global
Jen Miller is the Lead Product Marketer for CDK Global's Roadster Digital Retail and Salty Embedded Insurance. She is responsible for assisting the company's sales, implementation, and success teams with go-to-market strategies for current and new product offerings. With over 15 years of experience in business development and marketing strategy, Jen has helped execute business strategies to maximize profitability and retention.