2 Min Read • November 1, 2022
Shoppers Find More Cars in Stock, Easier To Buy in October

Our monthly survey of new vehicle shoppers found that as inventories continue to slowly return, the process of buying a new car has gotten easier.
Shoppers continue to express that buying a new car is in fact an easy process, with 84% agreeing in October — up slightly from 82% in September.
The most difficult step remains finding the car that the shopper wants, which went up from 24% to 26% in October. But even though it's a pain point, there are more people who say finding the car they hoped to purchase was still easy. That part of the process improved, moving from 66% in September to 68% last month.
The most significant move we saw in October was the shift in how people were securing the car they wanted.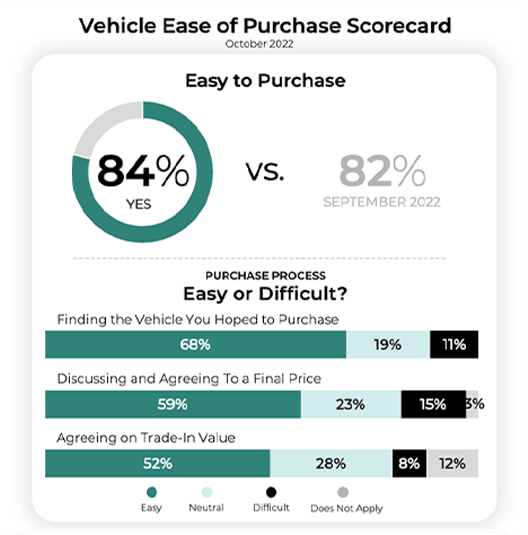 While 46% of shoppers are still buying a car in transit or from the factory, nearly as many found the car they wanted in stock. This is up a significant 19% from what shoppers told us the month before.
And as inventories rise, it seems the time people are spending at the dealer is becoming less of an issue. One of the other major shifts we saw in October was that fewer people felt like they were spending more time at the dealer than they expected. This is down 20% month over month.
It will be interesting to see what mix of cars on hand — along with the ability to select the exact car shoppers want through other means — leads to an even easier shopping experience.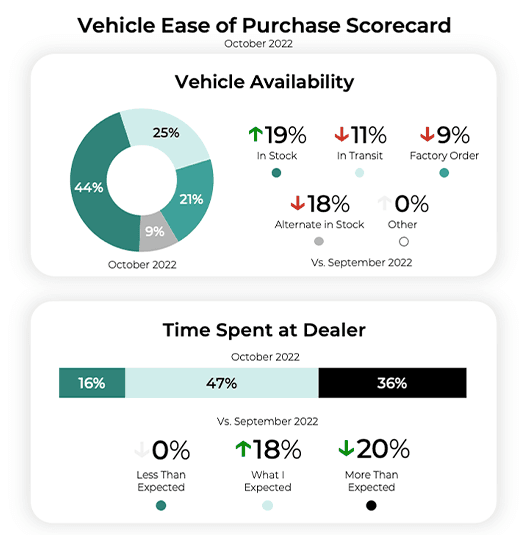 The Ease of Purchase Scorecard is a monthly gauge of approximately 350 new car shoppers conducted by the CDK Global research team.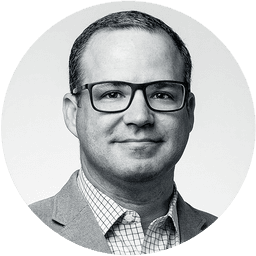 Director, Content
David Thomas is director of content marketing and automotive industry analyst at CDK Global. He champions thought leadership across all platforms, connecting CDK's vast expertise to the broader market and trends driving our industry forward. David has spent nearly 20 years in the automotive world as a product evaluator, journalist and marketer for brands like Autoblog, Cars.com, Nissan and Harley-Davidson.