4 Min Read • August 30, 2023
Modern Retail Benefits Dealers and Puts Customers in the Driver's Seat Faster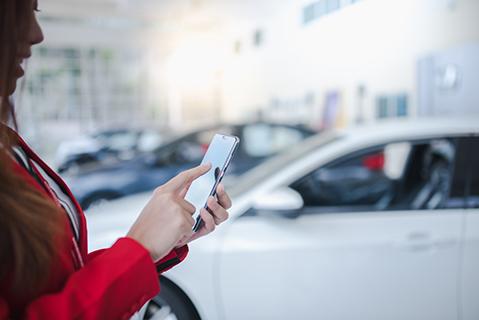 Buying a vehicle is a big deal. Even the most routine car sale requires a series of steps including research, price negotiations, potential trade-in, and the completion and submission of lots of forms. Those steps take time.
Yet, about a third of consumers polled for the CDK Global 2023 Friction Points Study ranked a fast, easy and convenient buying experience as more important than vehicle price. How can you deliver the low-effort transaction buyers want while still fulfilling every step? A modern retail strategy is your best bet. Here are three reasons why.
1. Modern Retail Makes It Easier to Sell Cars
If you want to make a car easier to buy, you need to make it easier to sell. The multifaceted process of a car deal currently requires different technology solutions to complete the deal. In fact, feedback from dealers indicates it takes more than 10 solutions to finish the process.
Disjointed software programs result in re-entering data, duplicate leads, and asking customers questions they already answered — all which add time to the process, frustrates customers, and negatively impacts the likelihood a shopper will recommend your store to others. The Friction Point Study proves this point. Polled customers who spent under an hour at a dealership were 70% likely to recommend it to others. That number dropped to only 51% when visits stretched to three hours or more.
Modern retail uses computer systems and software that integrate, along with modern sales processes and employee training, so dealerships can deliver faster, low-effort buyer experiences. Deals move faster and employees are more productive because data flows seamlessly throughout the entire workflow, from online digital retailing tools to the F&I office.
2. Modern Retail Makes It Easier to Buy Cars
A lot of digital retailing solutions are focused solely on the online buying process. To truly make it easier to buy a car, it has to be easier throughout the entire selling process, not just online.
Dealers who choose integrated systems and a seamless workflow from online to in-store and e-contracting, can get customers out of the dealership in an hour or even less. That's a huge advantage when you consider that the main pain point cited by 41% of polled consumers is needlessly waiting at the dealership.
Modern retail also addresses the consumer's desire for flexibility to pivot from online to offline and back again. When systems are aligned, anyone on your team involved in a sale can see where the buyer is in the purchase experience. They can pick up where the customer left off when they come into your store or when the car is delivered to their driveway.
3. Modern Retail Gives the Dealer and the Customer Control
The pandemic impelled dealers to embrace online selling as a low-touch transaction alternative. But change is never easy. Now that lock-down orders are in the rearview mirror, some dealers wonder if they can return to the old way of selling. This may be due to a perceived lack of control over the process. In fact, modern retail gives the dealer and customer more control than ever before.
The dealer has complete control over all digital retailing tools so they can set deal and trade-in parameters, financing sources, and more. Integrated systems ensure anyone involved in the sale can track online activity, in-store interactions, and where the customer is in the process.
This visibility allows the dealer to provide the right information at exactly the right time to move the deal forward — all while preserving profit. In fact, in a survey by eLEND Solutions among dealers in the fourth quarter of 2020, 87% reported that the profit-per-vehicle retailed (PVR) of digital-initiated transactions was the same or higher compared to pre-COVID averages.
While the dealer controls the back end, the customer controls how the sales process will unfold. The customer can research online, apply for financing, visit the showroom, jump back online for more research, and so on. When all systems are integrated and sales processes are in place, modern retail gives consumers all the freedom they want to make intelligent, low-effort transactions from anywhere and at their own pace.