3 Min Read • September 22, 2023
It's Time to Raise Your Sales Workflow Standards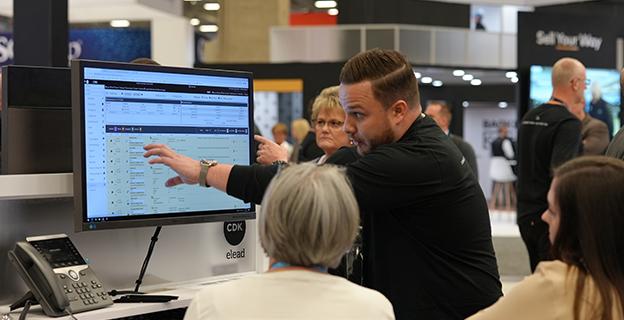 Dealership sales associates manage thousands of customer leads and close hundreds of vehicle sales every year. To do their job, they lean on a number of applications and digital tools.
According to CDK Global research, the average dealer uses 10+ systems to shepherd a lead through the process to a closed sale (that's a lot of systems, to say the least).
The ever-expanding number of tools is a chore. It's time-consuming and often inefficient to log in and out of multiple systems. Manually re-entering customer information also carries the risk of data errors. From the customer viewpoint, the process can seem slow, disjointed and frustrating.
As consumers opt for more digital purchase experiences and the pressure to modernize the sales process continues to impact the industry, dealers need an integrated CRM to raise workflow standards and ensure consistent customer engagements and high satisfaction.
Central Hub of Customer Interactions
According to the latest CDK Global Friction Points study, a top business strategy for 77% of dealers is improving the customer experience. However, creating great experiences is difficult when staff must juggle multiple systems within the sales workflow.
It's no surprise that leads fall through the cracks, important follow-up messages are never sent, and customer work done online doesn't filter down to the showroom floor.
Better customer experiences flow from consistent customer engagement. A best practice is to have a CRM that serves as the central hub for all customer interactions and that's integrated across the dealership.
A CRM that isn't fully integrated with other tools is significantly limited. The more integrations your team can access, the more powerful the CRM and the more streamlined the workflow. These integrations often also mean ease of use and competitive advantages.
Customer Retention Winner
Retaining customers is more difficult without a central hub of customer data. It's virtually impossible to send out the timely and personal messages that draw customers back to your dealership without automated reminders, email templates and real-time shopping data.
According to CDK Business Intelligence, dealerships that use an integrated CRM see a lift in customer retention. A CRM helps to customize follow-up processes to buyers' needs and wants for a much better chance of keeping them happy. Integrations also help employees track every interaction, tie information back to the customer record, and give visibility into team performance.
Customer Data All-Star
One of the most valuable assets for any dealership is its customer data and leveraging it the right way is imperative. When used correctly, data can be the backbone of personalized, engaging and timely customer communications and marketing campaigns.
Data and effective CRM customer notes also keep staff on the same page. For example, CDK Business Intelligence reveals that 52% of the time a CRM is used to bridge the gap between sales associates in a dealership. In this way, any person who views a contact has the same level of knowledge about a customer as the salesperson. This ensures continuity of a relationship no matter who's reaching out to the customer.
As pressure to modernize the sales experience continues to impact the industry, raising sales workflow standards with the CRM and customer engagement streamlines the process and improves the customer experience. Bringing all the pieces together modernizes the customer journey for better engagement, increased efficiency and more profit.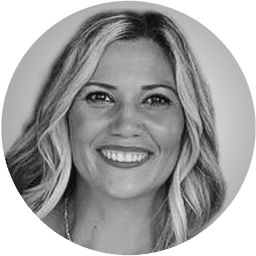 Lead Product Marketer, CRM
Amber is responsible for the implementation and go-to-market strategies for current and new CRM offerings for CDK Global. With over 16 years of experience in the automotive industry,she's excited to highlight dealership needs and support them with innovative solutions.