3 Min Read • July 31, 2019
A Customer Experience Solution for Female Car-Buying and Selling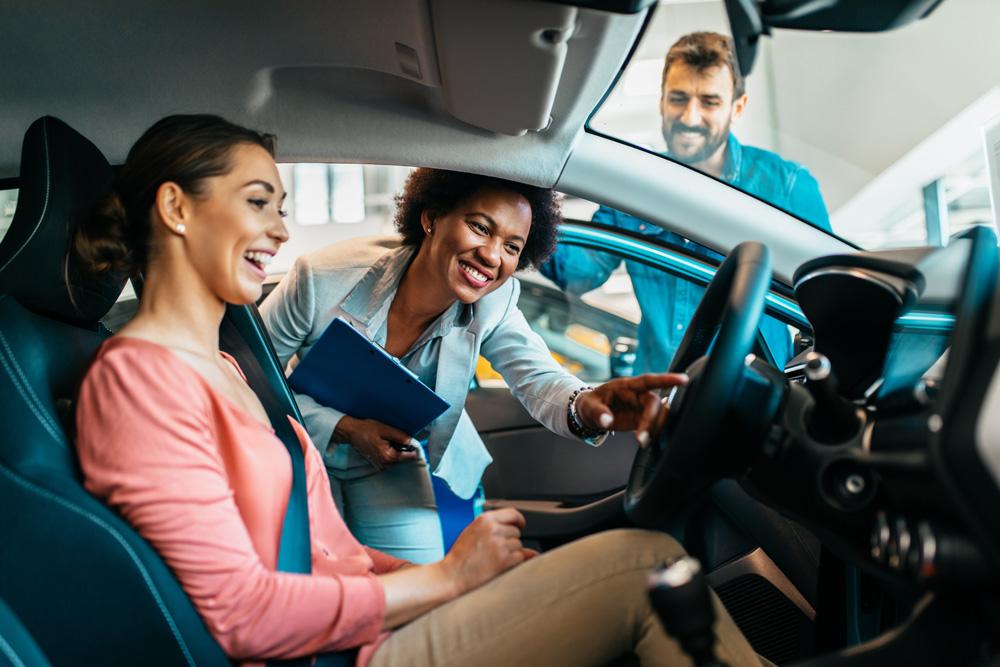 As influencers within the automotive retail industry, women should have tremendous power. They hold more drivers' licenses than men, influence 85 percent of vehicle purchasing decisions and buy 65 percent of new vehicles. So why do only 38 percent of women feel confident about buying a car?
An analysis of 64,000 dealership customer reviews showed that women feel vulnerable at dealerships. Their identity is affecting their treatment — not just as women, but also as being younger, older, single or widowed.
It's no surprise then that women have strong feelings about working in a dealership.
Female perceptions about dealership employment
A 2019 research study conducted by CDK Global showed that 62 percent of female job seekers felt that their negative perceptions about the car-buying process prevented them from working at a dealership. They were significantly more likely to be discouraged from working at a dealership because of how they felt about their experiences.
When asked to rank deciding factors for new job opportunities, both male and female job seekers identified their top four factors as pay/bonus, benefits, work/life balance and flexible hours. However, this same group reported that a dealership was unlikely to deliver their top preferences.
With unfavorable perceptions about working at a dealership, how can the workforce dynamic shift to support a more female-centric buying experience?
Female car-buying solutions through changing customer experience role
Through several studies over the past five years, CDK Global affirmed that female car buyers seek advocates who consult and confer with them to develop trust and demonstrate compassion. Many reviews from female dealership customers revealed that compassion was a top keyword used to describe positive car-buying experiences.
In another CDK research survey, the majority of female respondents suggested that improving customer experience in the dealership is a role that appeals to them. In fact, customer experience was the number one role in which female job seekers reported the highest interest.
As the car-buying, selling and sharing process rapidly transforms, there will be a greater focus on the customer experience. "Customers [will] want a streamlined, customized transaction process," which requires customer experience professionals who are knowledgeable problem solvers with good communication skills — "people who 'truly care about that customer experience' and … deliver the best customer service."
Dealerships should consider turning the traditional sales role into a customer experience role — or adding a non-commissioned customer experience role — to help improve their future practices. This type of role aligns with female buying preferences, and is better suited to their employment preferences.
A customer experience role that enables female car buyers to overcome their negative perceptions of dealerships may be exactly what the auto industry needs to help transform the female car-buying experience.
Learn more about how women are changing the automotive industry in our white paper The Female Dealership Experience: Transforming Vehicle Buying and Selling.