2 Min Read • December 8, 2022
Time Expectations Improve as Dealer Inventory Recovers

Indicators across the industry are showing that dealership inventories are rebounding from some of the tightest in history. As the SAAR flirts with 15 million, more cars are hitting franchise dealer lots, and car shoppers are directly impacted.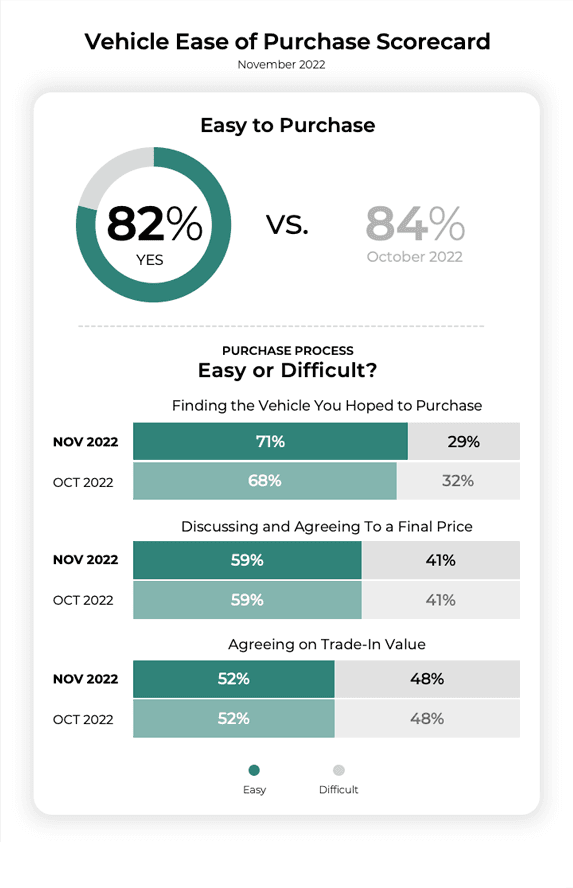 In our Ease of Purchase survey for November, the number of new car shoppers who found the car they wanted to purchase already in stock at the dealer rose to 49% from 44% in October. This is the largest percentage we've seen since our surveys began in July. Nearly three out of four shoppers who said finding the vehicle they wanted was easy also rose to 71% from 68% in October, yet this remains the hardest part of the shopping process for 27% of shoppers. That suggests that even though inventory is returning, there's still a need for higher levels.
Having more vehicles in stock is also reducing the number of dealerships car shoppers had to visit. In November, 49% of shoppers only visited one store, which is up from 46% in October. Shoppers who visited three or more dealerships dropped from 29% to 24% in that same time. Salespeople should understand that once a shopper has come to their store, they've likely located the car they want, but 27% of buyers did visit a second store. That means there's still a good chance a competitor can meet their needs.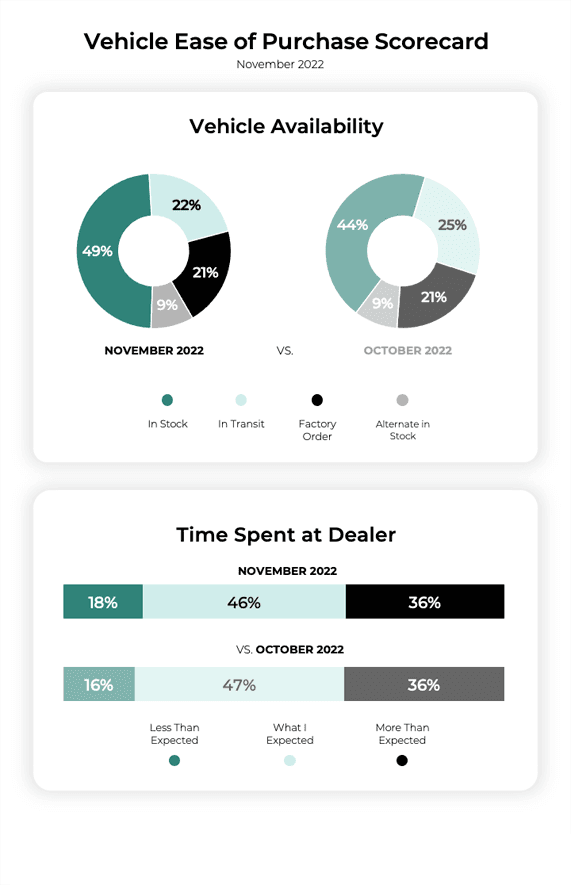 Fortunately, shoppers still feel like they're spending the amount of time they expected or less to complete the purchase process. Nearly two out of three shoppers (64%) felt the amount of time they spent completing the purchase was what they expected or less than they expected, compared to last month.
Despite these improvements, the overall Ease of Purchase score for November fell two points to 82%. That's due to two specific areas dropping significantly from October: the F&I experience and delivery process.
As the year comes to a close, we expect to see more shoppers looking for any end-of-year deals that may be available as they learn about additional vehicle availability. And even though inventory pressures may be easing slightly, shoppers will still be impacted by every touchpoint of the process.
The Ease of Purchase Scorecard is a monthly gauge of approximately 350 new car shoppers conducted by the CDK Global research team.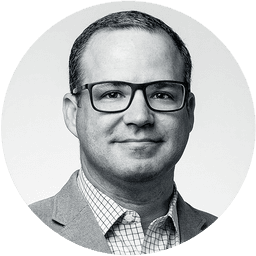 Director, Content
David Thomas is director of content marketing and automotive industry analyst at CDK Global. He champions thought leadership across all platforms, connecting CDK's vast expertise to the broader market and trends driving our industry forward. David has spent nearly 20 years in the automotive world as a product evaluator, journalist and marketer for brands like Autoblog, Cars.com, Nissan and Harley-Davidson.