4 Min Read • July 7, 2023
There's More Than One Way to Use Your CRM for Data Mining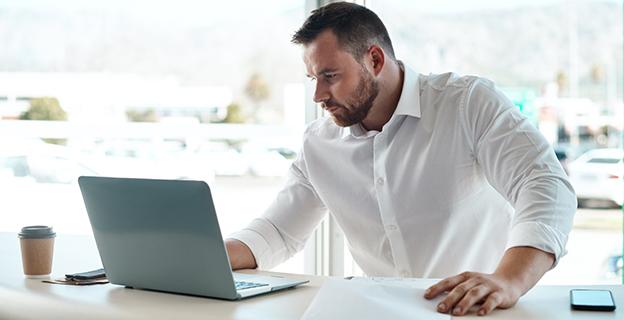 Equity mining is the most well-known tactic for finding new opportunities from both sales and service customers. However, there's more than one way to mine your dealership's CRM.
You may be wondering: Why do I need to mine my database for prospects at all when business is booming? Because you should always keep your pipeline full and stay top of mind with customers. And equity mining is your best bet to source quality used vehicles without any auction fees.
The typical strategy is to target sales and service customers with equity in their vehicles. But that limits your outreach. Broaden your scope by pulling lists and creating campaigns that target and meet the needs of customers in our current market of limited new inventory, rising interest rates, and soaring new vehicle prices.
Your automotive CRM software should make it easy to create targeted marketing and sales lists based on customer profiles. The following are examples of lists you can create that might not be as obvious as the ones for current sales and service customers in a position of equity.
End-of-Lease Customers
Lease customers have ridden a wild wave in recent years. Now that inventories are returning and credit on loan terms is tightening, some lease deals may sound even more appealing to your current leasees. This is a terrific time to call customers with months on their current lease term and discuss these variables in plain terms. Hopefully, they'll understand the advantages and you'll be able to move that turn-in to your used lot quickly.
Pull a list of customers who have six months left on leases. Create a cross-channel marketing campaign about the inventory crunch and your dealership's ability to custom order a new vehicle and send it to that list. Follow up with a phone call and then work with your Business Development Center (BDC) to continue long-term follow-up.
Finance Customers
The rule to avoid customers who are only a year into vehicle ownership doesn't necessarily apply today. That's because interest rates and loan terms are on the rise. The average car payment for new vehicles was a record-high $700 in 2022, a double-digit percentage increase from 2021. The average auto loan term is nearly 70 months for new and used cars.
Pull a list of customers with very high interest rates, payments and loan terms. A customer who is six months into a 72-month contract with an above-average payment will likely be receptive to a helpful message about how you can help them into a less expensive vehicle. Use the functionality in your equity mining tool to find similar but less expensive vehicles in stock and include those details.
Remember there are plenty of people out there who had to buy a vehicle at the height of the market and who now feel trapped. Extend a helping hand to effectively begin a long-term relationship.
Friends and Family
The friends and family of sold customers are a fertile field for new sales. Create a list of all customers who purchased a vehicle in the last two years with the purpose of asking them if a friend or family member is thinking about buying a vehicle. Most CRM platforms can track relationships. Take advantage of that capability to link customers so that your follow-up is more personal and relevant.
Custom Lists
Finding quality used vehicles can be challenging and purchasing at auctions is expensive. Instead, use your equity mining tool to create custom lists of customers who may be willing to sell, like multivehicle households. Customers who don't drive one of their vehicles are likely to consider a fair cash offer.
If your sales associates are thorough when entering customer notes into the CRM, you have valuable data to create numerous custom lists and not just for buying inventory. How about the customer with a child about to turn 16? Or the one expecting a baby? Create customer profiles and match marketing campaigns to be top of mind with customers exactly when they need you.
One Last Thing
Don't forget to leverage advanced metrics in your equity mining tool, like propensity to buy, to make outreach more efficient and productive. The tool will rank customers based on numerous factors and assess the likelihood of making a purchase. A list with 1,000 contacts may have 100 with a high or medium propensity to buy score. A strategy of personally contacting those 100 and creating a bigger marketing campaign for the remainder is an effective use of resources with a higher rate of return.