5 Min Read • August 19, 2022
Automaker Rosters Showcase EVs

Nearly every brand now has an EV to sell, but is it a tipping point?
There is a serious debate on when the automotive industry will reach a tipping point when it comes to electric vehicles. Generally, we think of that tipping point in terms of sales. Car and Driver recently reported that registrations of EVs "shot up 60% in the first quarter of 2022." This is a positive sign but still less than 5% of our total market.
What has reached a tipping point is the breadth of brands EVs buyers can choose from. They no longer have to choose between an expensive Tesla and an affordable Nissan Leaf or Chevy Bolt. Now, nearly every automaker has an EV in its lineup. In fact, Honda is the only mass market automaker without a fully electric or plug-in electric in its new car fleet today. Although, recently Honda announced its Prologue EV crossover will go on sale in 2024.
It's a similar scene on the luxury side with only Acura, Buick, INFINITI and Lincoln left without EVs.
But with supply chain issues still looming large, it's an unknown variable of when all these EV models will make a difference. According to Fortune Business Insights, the U.S. electric vehicle market is projected to grow 25.4% from 2021 to 2028, yet that still means very few EVs will be delivered compared to the total fleet of new sales.
CDK Global has proposed one possible timeline in our recent EV study that explains EVs will take a very long time before supplanting the need for ICE investments in the showroom and service bays.
That means the one or two EV models on sale from each automaker today will need to expand tomorrow.
Growing the Family
Ford and Hyundai are brands with multiple EVs in their lineups. The two or three models will need to become four or five and then more if brands hope to cover the lifestyles of the majority of their buyers.
Ford can't keep up with the demand for the F-150 Lightning. It sold over 2,000 units in its first month on sale despite being constrained by the same market forces as other popular models. The Transit EV will show how businesses also covet clean and affordable energy.
Consumer Reports shares that Ford intends to produce more than two million EVs each year by 2026. Having recently split its operations into electric and internal combustion, Ford is on a quest to make EV sales half of its global volume by 2030.
Ford is not alone in this. GM is also selling and prepping a number of EVs ranging from the GMC Hummer and Cadillac Lyriq to the Chevy Bolt and Silverado. GM wants to make 20 EVs available by 2025 and aspires to move to an all-electric model lineup by 2035.
Stellantis' lineup is one of the few currently devoid of a full battery electric with promises for a Jeep and sporty Dodge models in the future. But it is one of the champions of plug-in electric hybrids putting that "tweener" tech in its Chrysler Pacifica and a number of Jeeps.
Hyundai, KIA and Genesis have shown that radical design will be an integral part of its EV transition. Each brand has seen success, with the Hyundai Ioniq 5 and KIA EV6 close behind the Ford Mach E's lead.
We could go through the current offerings of each and every manufacturer but what's most important to know is that now nearly all have an EV to answer a loyal customer interested in making the switch.
However, in our EV study we found that many EV buyers aren't loyal to a specific brand. They told us that because the technology is so new, no brand has an edge on the others. That makes EVs an important conquest tool more than anything. Ford reported something similar, with more than 75% of Lightning owners being new to the brand.
And while Honda doesn't have an EV on sale in the U.S. today, it has built an attractive compact EV for overseas markets and has an EV crossover slated for sale in 2024.
A Multivalue Mindset
With so many options on the horizon, that means dealers of every brand are now in the EV race and are trying to adjust their thinking and operations.
Most (75%) of the non-Tesla EV buyers we surveyed said they wanted an EV to meet their personal transportation needs compared to one focused on performance and luxury.
In the same Consumer Reports article, Gabe Shenhar, associate director of Consumer Reports' Auto Test Center, claims the "efficiency, performance, and lower ownership costs" can all play a factor in the choice to purchase EV over internal combustion engine (ICE) vehicles.
Currently, mid-size crossovers and trucks are the lion's share of EV body styles on the market. Eventually, selling an array of different shapes and sizes of EV will give both customers and dealers more options to meet a variety of lifestyle demands.
In the meantime, a diverse dealership that offers both ICE and EV empowers Sales teams to coach EV-curious buyers knowledgably in order to offer products that will best fit the customer's needs. 46% of car shoppers aren't planning to transition to EV for their next purchase they will still need a new car, whether it's today or in a few years.
Dealerships will need both expert ICE and EV-prepped technicians ready to provide the perfect service for all of their service customers. This cohabitation could exist for decades in the U.S. depending on what timeline you look at.
Riding the Current
CNN reports that, "there is a consensus among auto industry executives and analysts that a tipping point is approaching where mass adoption (of EVs) will become unavoidable because of falling battery costs, pressure from regulators, and generous government subsidies."
We may be a far way from that in terms of total sales, but in terms of "living with EVs" we as an industry are already there.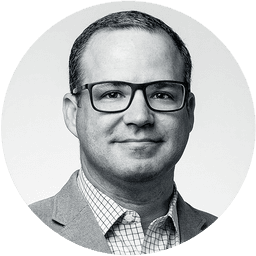 Director, Content
David Thomas is director of content marketing and automotive industry analyst at CDK Global. He champions thought leadership across all platforms, connecting CDK's vast expertise to the broader market and trends driving our industry forward. David has spent nearly 20 years in the automotive world as a product evaluator, journalist and marketer for brands like Autoblog, Cars.com, Nissan and Harley-Davidson.