Frey Joins CDK Global Board of Directors
July 21, 2022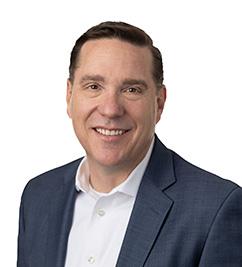 HOFFMAN ESTATES, Ill. – July 21, 2022 – CDK Global, Inc., a leading automotive retail software provider, today announced Ron L. Frey has been named to CDK Global's Board of Directors.
"Ron is a recognized retail automotive industry expert and innovator who brings 35 years of experience to the company," said Paul Lepage, chairman, CDK Global Board of Directors. "He has enjoyed a rich career as an entrepreneur as well as notable senior executive roles with AutoNation and CDK Global. Ron is well-regarded for his inspired vision of the future of auto retail. We believe he has a unique and valuable perspective to bring as we write the next chapter of CDK."
"I'm delighted to have the opportunity to work closely with Brian MacDonald and the CDK Team as they continue to drive forward on their mission to deliver a holistic software platform and comprehensive suite of solutions which enable customer success—today and in the future," said Frey. "We have great confidence in the future of dealer-led, dealer-centered auto retail."
About CDK Global, Inc.
CDK Global is the preferred enabler of automotive commerce, delivering a comprehensive, modern dealer management software platform and suite of solutions designed to help automotive dealers and manufacturers run their businesses successfully and create great experiences for consumers. The company serves over 15,000 retail automotive locations in North America and is a Brookfield portfolio company.
Media Contacts:
Tony Macrito
630.805.0782
Tony.Macrito@cdk.com