3 Min Read • May 15, 2023
Four F&I Strategies You Should Start Today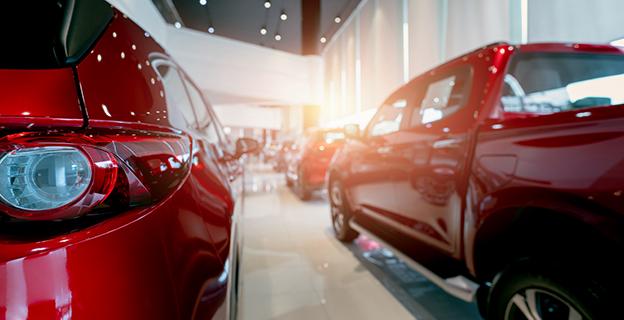 In today's market, opportunity remains strong in the F&I department, especially for products that protect customers' vehicle investments. Vehicle prices are dropping slightly but still remain historically high while higher interest rates also add to the bottom line for buyers. Customers who've spent more than anticipated on a new vehicle need to be introduced early and often to how finance and insurance products can protect a car purchase that they may intend to keep longer as well.
F&I also continues to be a dealer's best bet to combat shrinking profit margins. The last few years have been great from a profitability standpoint but this year we're seeing inventory coming back and average transaction prices falling. Strong F&I sales can combat lower front-end revenue. Here are four strategies to invest in today to boost sales.
1. Include F&I in modern retail
A modern retail workflow includes F&I products online and in-store. Presenting menu options earlier online in the buying journey helps capture more F&I dollars by giving consumers the transparency they want, helping set better expectations, and allowing them to move faster through the process once they are in the F&I office. Speeding up the overall process is key to customer satisfaction. The CDK Global 2023 Friction Point Study found that waiting for F&I was the second most troublesome task for shoppers, after price negotiation. In fact, if a shopper had to wait more than 30 minutes for F&I their Net Promoter Score (NPS) dropped nearly in half. That means the longer the sale takes, the bigger the negative impact on the shopper's likelihood to recommend the store to others.
So, introduce F&I information often and early. The photo carousel on a vehicle inventory page is the ideal place to start. Insert a slide in the carousel with a list of recommended products and services for that vehicle. Include the URL to your F&I product page from the slide and a link in the vehicle description.
2. Recruit sales staff
A skilled salesperson can work in the benefits of specific F&I products before they even get to a discussion about payments. Starting the conversation early is often the best way to prepare a car buyer for potentially higher payments that will enhance the ownership experience. Give sales some skin in the game by incentivizing processes and actions. For example, if you want sales to discuss service contracts 100 percent of the time with all customers, reward them with $5 to $10 every time they complete the process. Reward them again if the customer buys the product.
3. Leverage the trade-in
A customer's trade-in vehicle is fertile ground for F&I product conversations. During the walk-around take note of any needed repairs – mechanical and cosmetic. Then ask if the customer has any coverage. If they do, they can use those products to repair the vehicle and get a higher valuation. If they don't, they're understanding the value those products would have provided. This seeds the idea in the customer's mind to add products to their new vehicle to benefit during vehicle ownership and when it's time to trade-in again.
4. Give away freebies
Give away short-term versions of F&I products like pre-paid maintenance. This strategy has several benefits. It makes your vehicle more attractive than a comparable vehicle on a competitor's lot. It gives the F&I manager an opportunity to offer extended coverage. And it brings customers back to the service bay to increase retention and upsell opportunities, as well as increase the likelihood of that next vehicle sale. According to DMEautomotive, customers that service at a dealership are 86 times more likely to buy their next vehicle from that dealership.
It will take vision and cross-department collaboration for dealers to implement these strategies. And while most employees don't like change, they will appreciate understanding the intent is to expand F&I opportunities to give customers a better ownership experience, counteract shrinking front-end profit margins, and increase service revenue.