3 Min Read • September 19, 2023
Dealership Desking Tactics to Win Over Modern Buyers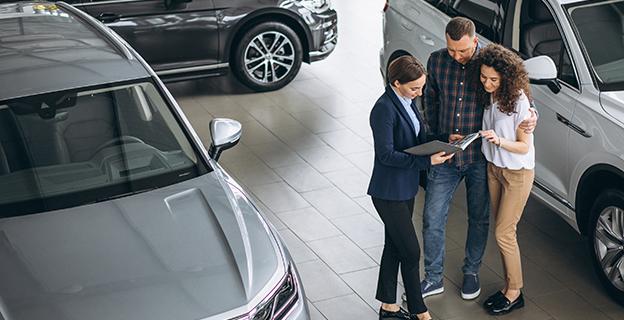 Today, the ideal desking process is built around the modern retail experience that includes the work a customer does online, increases price transparency, and still delivers the highest possible gross for every deal.
The traditional desking process may never disappear completely, but more customers are using digital retailing tools to structure their own deals before coming to the dealership. Sales staff need tools and training to work easily with virtual and in-person shoppers. Car dealerships across the country are finding ways to make this happen. Here's what they're doing differently.
Integrated Systems
A modern retail experience hinges on how well your desking tool integrates with your digital retailing tools, CRM, DMS, third-party rate, and incentive providers. Integrated systems ensure that as soon as a customer introduces themselves, your sales staff can check the CRM and/or DMS to see what steps have already been completed. And pick up the deal with the customer from wherever they are in their journey.
Transparent Pricing
You control the pricing and options presented through your digital retailing tools. Never present a first or second pencil that contradicts your online pricing. The customer expects consistent pricing from online to in-store.
Empowered Sales Staff
Empower and train sales staff to work a deal in front of the customer. Customers like working with one person, and when you work with them on a payment, they see that you're doing your best even if you can't hit that desired payment number. Sales staff can share their screens or work from a tablet, confident that online and in-store numbers always match.
Solution Uniformity
More dealers are tasking staff with using the same digital retailing solution in-store that customers are using online. This guarantees staff and customers see the same calculations and payment details. Equally important, it shows the customer that the tools they're using at home are professional and transparent.
Helpful Consultants
Most digital retailing customers still want expert help from your sales staff. Maybe a customer calculated a payment of $700 a month but $650 would be a better budget fit. Your desking presentation should allow salespeople to show customers side-by-side comparisons of multiple payment and/or lease options. Changing a monthly payment should be as easy as plugging in new numbers.
What Not to Do
One common mistake is to jump into a traditional desking process with every customer despite the digital tools you implement. A customer who's already put in hours on your website calculating terms and narrowing down a deal will be frustrated or angry when asked to start from square one again.
Modern retail has completely changed what the customer expects when they walk through your door. Make sure your salespeople know how to account for work done online and leverage your desking tool to deliver great customer experiences and maximum profit.