3 Min Read • July 27, 2023
Car Buying Experience Plunges as Inventory Returns
After the tumultuous past few years of tight supply and ongoing demand, a common assumption was that more inventory would be a boon when it finally arrived at dealers. But in our latest survey of car buyers, it was clear that having more options on the lot didn't help, and in fact, our Ease of Purchase score saw its largest month-to-month drop to date.
Only 79% of buyers in July found the purchase process easy, the lowest score since our survey started in July 2022.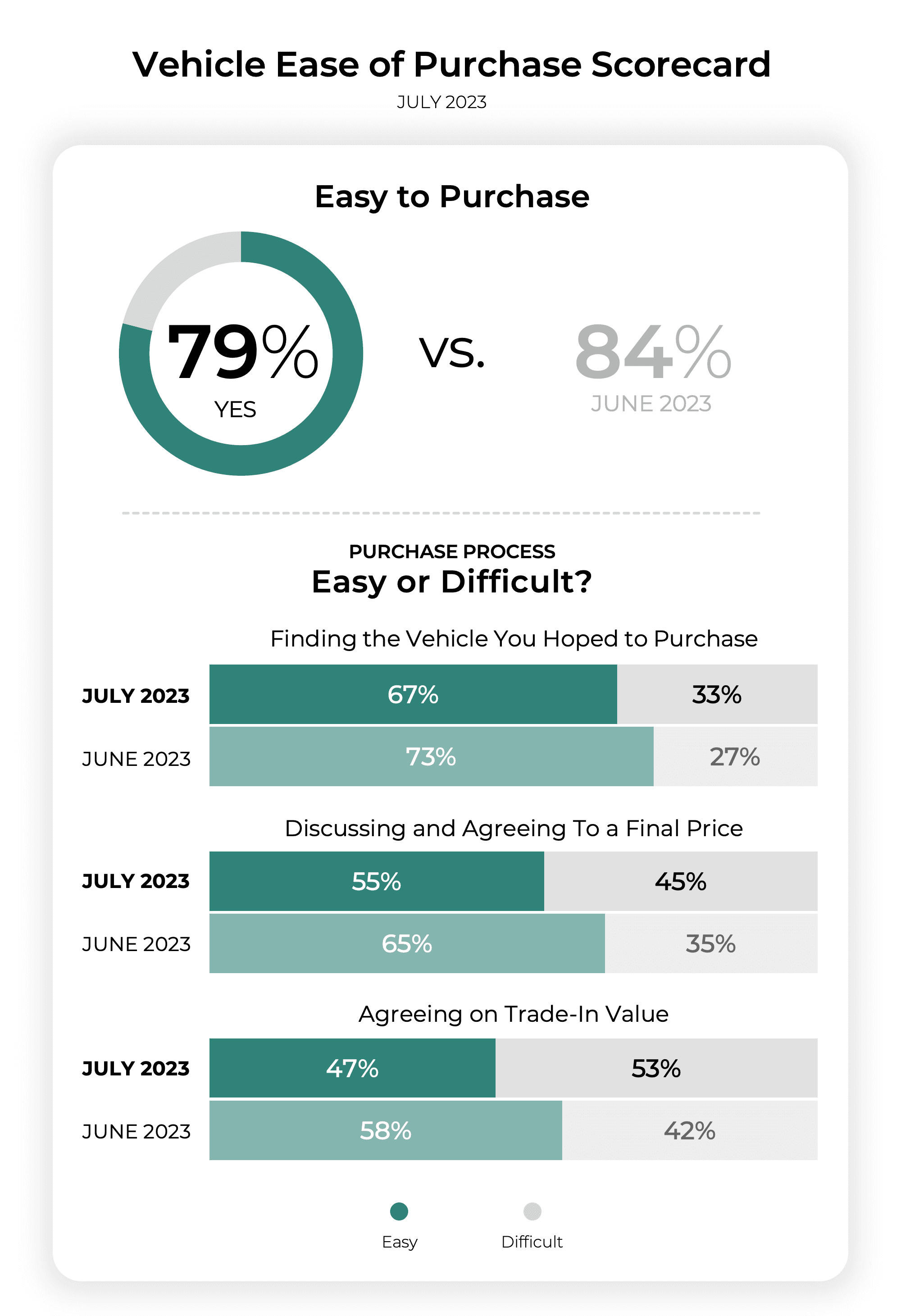 More people found the car they wanted in stock (50%) than we've recorded these past 12 months, up from 45% in June and from 40% a year ago. One in five buyers (20%) still ordered the car they wanted from the factory but the number of in-transit buyers fell to 22% from 28% in June. To illustrate the about-face on inventory levels, at least one buyer in our survey said there were just too many cars to choose from.
The most substantial drivers of this drop in ease were all financial, and these areas saw the biggest drops since starting the survey as well.
Credit crunches returned as an issue after recovering a bit last month with just 57% of buyers saying it was easy to secure credit, falling from 62% in June. Worse still was agreeing on the final price with 55% listing it as easy, dropping 10 percentage points from 65% in June. And even worse was the trade-in process. Only 47% of car buyers felt this was an easy part of the overall purchase journey falling steeply from 58% in June. It was even higher last July at 59%.
Time spent at the dealer didn't seem to have as much impact as these financial issues. Only slightly more buyers said it took more time than they expected to complete the purchase, 38% up from 36% in June. But tasks that relied on ample staffing saw hits as only 71% of buyers said taking delivery of their vehicle was easy, falling significantly from 79% in June.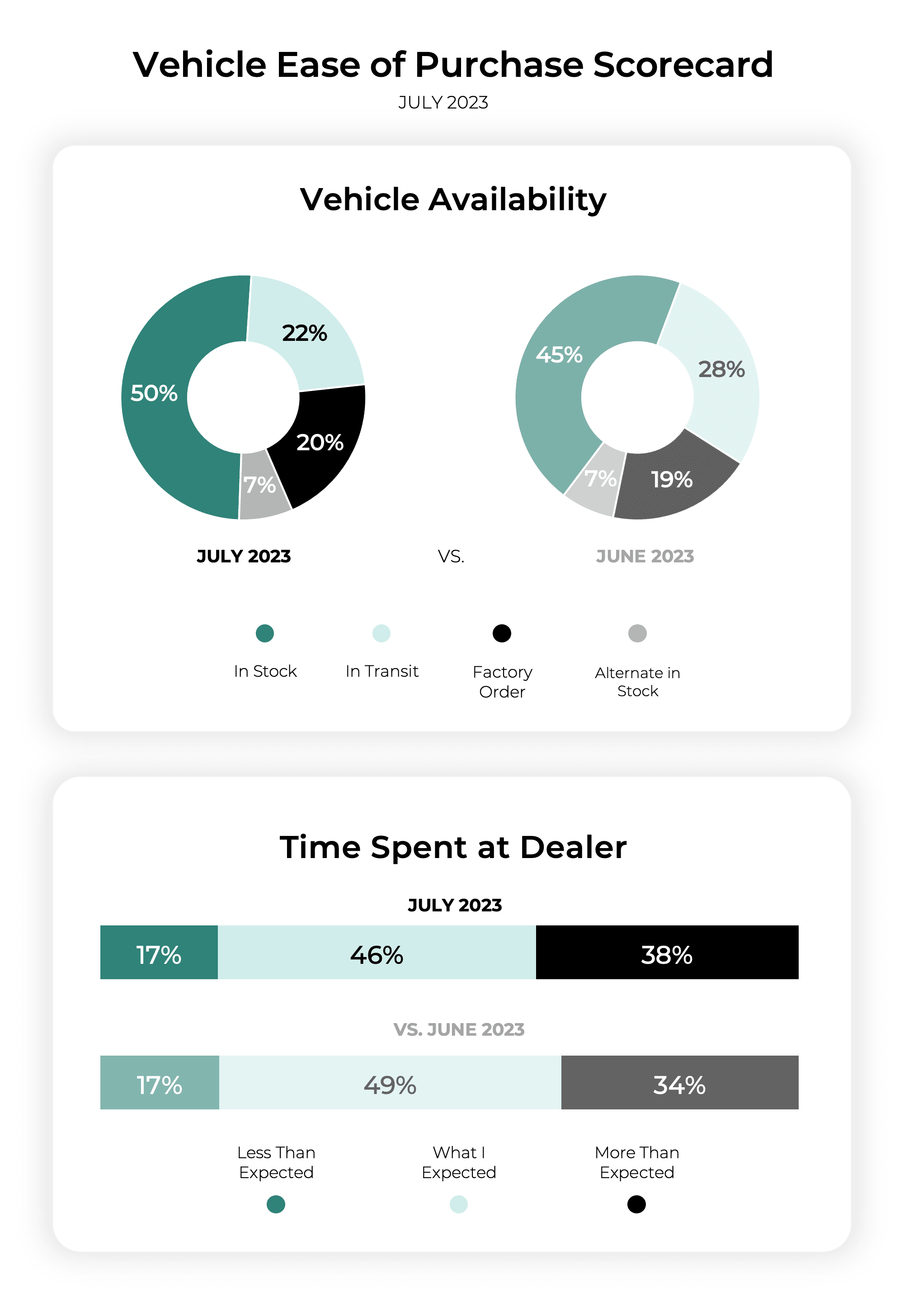 This proper alignment of staffing was mentioned in our latest Friction Points Study that tracked a shift in the makeup of the workforce from sales to other departments. "Prior to the pandemic, Sales Representatives outnumbered other roles four to one. Now that ratio is closer to two to one."
And as we predicted then, "This staff rebalancing could be put to the test in 2023, if inventories continue to rise and more shoppers get off the sideline. A lack of frontline bodies in that scenario could lead to even more time spent waiting on activities that saw declines in 2022."
A step, like taking delivery, might not seem to be as significant as what happens in the F&I office, but a touchpoint like that — which should be a highlight for the customer — is a solid bellwether for overall satisfaction.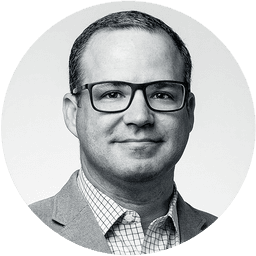 Director, Content
David Thomas is director of content marketing and automotive industry analyst at CDK Global. He champions thought leadership across all platforms, connecting CDK's vast expertise to the broader market and trends driving our industry forward. David has spent nearly 20 years in the automotive world as a product evaluator, journalist and marketer for brands like Autoblog, Cars.com, Nissan and Harley-Davidson.