3 Min Read • November 9, 2022
4 CRM Reports To Boost Efficiency and Oversight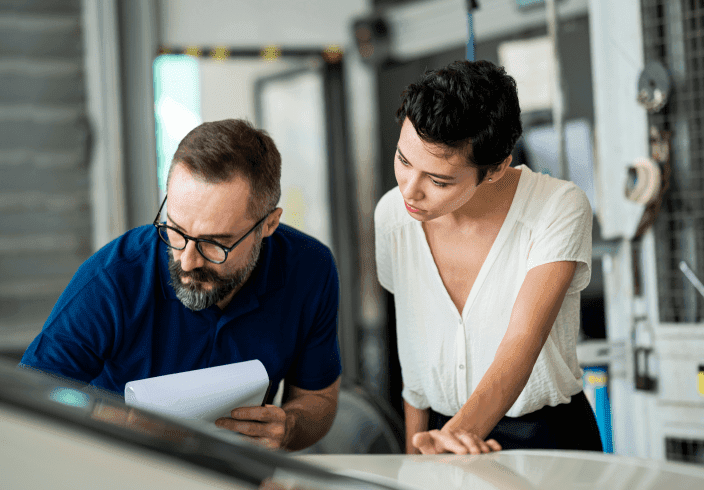 Real-Time CRM Reports Fuel Better Business Decisions
Higher interest rates, lower inventories, chip shortages and falling used car prices — it's no secret that the automotive sales and service business has gotten harder and more competitive. But the best-kept secret for staying ahead of the pack is hiding in plain sight. Customize your CRM to create reports with the specific information you need to make better decisions every day.
Monitoring what's working and what's not is the key to ongoing profitability. Tailor CRM reporting by adding or removing fields, applying filters and creating visuals like graphs or charts to meet specific reporting goals. Your dealership and market are unique — with a little guidance your CRM generated reports will be too.
Once you customize your reports according to your needs and specifications, you'll be able to monitor non-performance, missed deals, lead follow-ups, Service productivity and revenue generation. Several leading CRM providers are planning to initiate single-view reporting across product lines to streamline the process. Until then, a good place to start is by setting up these four key reports:
When sending offers, adopt the customers' mindset, thinking
about what will motivate them to take an action.
1. The Master Daily DOC (Daily Operating Control) also known as the traffic management report, quickly provides a top-level view of most, if not all, dealership activities and metrics. Many General Managers and department managers leave this report open all day for real-time access to data that helps when making split-second decisions. Most DOCs can be sectioned by department or category to give individual managers only the updates that are relevant to their responsibilities.
Your DOC can be configured to include:
Front-end sales
Sales forecast
Service productivity and revenue
Parts revenue
Overhead expenses
Payroll
2. Performance Reportsmonitor what your salespeople are doing day-to-day and their status on meeting monthly sales goals. Most systems have drill-down capabilities into each person's lead number, follow-up activities, sales and closing ratio. Daily reviews help Sales Managers spot and address concerns before they become missed opportunities. Communicated respectfully, your salespeople will appreciate data-driven guidance towards more profitable outcomes.
Enhance Performance Reports by adding:
Lead activity including activities due, overdue and percent completed
Leads that should be transitioned to the BDC
Missed deals
Contracts in transit
Deals delivered but not approved
3. Lead Provider Activity Reports are critical indicators of which marketing efforts are working, and which ones need to be improved or abandoned altogether. You may be spending tens or tens of thousands of dollars every month on digital marketing — it just makes sense to monitor the metrics.
Reports from outside vendors can be helpful but can also be problematic and unreliable, depending on how they choose to aggregate the data. Be wary of providers who want you to count on their attribution and influence reports, especially when conversions are rolled into one monthly stat sheet. These can still be useful, but you'll get the most reliable information and the most straightforward numbers from reporting within your CRM dashboard.
Lead Activity Reports can feature:
Cost-per-lead by provider
Cost-per-sale by provider
Number of deals delivered
4. Fixed Ops Reports have traditionally been used for inventory controls, staffing needs and measuring customer loyalty. However, industry experts expect a slump in Service revenue over the next few years due to the reduction in new car sales and an expected increase in sales of lower maintenance EV vehicles. Track how your shop is doing daily to spot potential slowdowns and develop plans to boost customer retention, monitor staffing costs and launch targeted Service marketing campaigns.
Fixed Ops reports should offer:
Open ROs
Average hours per RO
Average dollars per customer-pay RO
Employee hours forecasts and per day goals
The More You Know
Understanding where your business has been and where you are right now is the only way to prepare for what's coming next. Keep tabs on operations, spot market fluctuations, stay ahead of industry trends and most importantly, safeguard your revenue with these four customized CRM reports.